Low fat foods are what people want the most.Any food must look yummy to eat.This summer I have come up with new recipes you can make easily and have them without no tension of gaining weight.These recipes are for every age limits.
1.GREEN PEA UPMA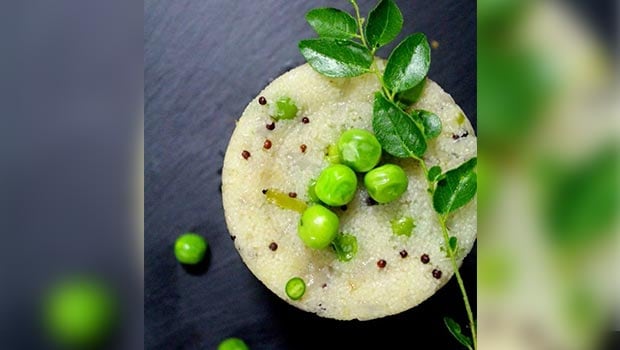 INGREDIENTS:1/4 cup green pea,1 cup semolina,1 onion finely chopped,2 cups hot water,green chillies(as per requirement),1 spoon olive oil,3/4 tablespoon mustard seeds,curry leaves,one spring ginger,salt and coriander.
process:1. Heat olive oil on a sauce pan and add mustard seeds to it till it gives the fragnance of mustard.
2.Add ginger springs,onion chopped finely and garlic with curry leaves till it gives a smell.
3.Add roasted semolina,boiled green peas with hot water in it.
4.Add salt as per requirement.
5.Cover it and cook for some time till the semolina gets cooked.
6.Serve hot with garnished coriander and coconut on top to taste.
2.Baked vegetable casserole
INGREDIENTS:Vegetables,2 cup crumped Bread,Chilli pepper,Salt,2 Egg white,1 tbsp Olive oil,1 bunch rosemary,2-3 Saga leaves,1/5 cup buttermilk
PROCESS:
1.Grease microwave pan with olive oil and then add all the ingredients except for butter milk,egg white.
2.Roast vegetables for 15 to 20 minutes
3.Then add butter milk and egg white and again cook for 10 minutes more.
4..If you want to add cheese cubes shredded.You can take out the sauce pan from oven after 20 minutes and add cheese to it.
4.Next again cook for 5 minutes more and then serve hot.
3.VEG SUMMER ROLLS
INGREDIENTS:
1.2 Rice paper sheets,25grams lettuce,25 grams carrot,10 grams of bean sprouts,15 grams cucumber,15 grams tofu,6 grams basil,8 grams mint leaves,5 grams coriander,15 grams boiled and dried rice noddles,5 cups peanut roasted,45 grams hoisin sauce,30 grams peanut roasted,5 grams chopped garlic,15 ml olive oil or normal any oil,10 grams red chillies and 50 ml water.
PROCESS:
1.Make a paste of peanuts with some amount of water and 15 ml oil till the mixture becomes smooth.
2.In a sauce pan add garlic,peanut paste and hoisin sauce with chillies till the mixture becomes thick.Add water if required
3.Add vegetable ingredients with tofu into the sauce pan.
4.Take sheet of rice paper and let it float on water.And place it on a surface.
5.Add the left over ingedients to it like coriander,basil,carrot,cucumber,lettuce.
6.Place rice noodles and chicken over it.
7.Roll the paper after you add the sauce pan mixture in the roll.
8.Serve hot with your favourite sauce if required.
I hope you love eating these foods.Now stop worring about gaining weight and have these tasty delightful yummy lip smacking snacks today.Enjoy with your family during this quarantine.Till then stay tuned for more updated on my channel.