A healthy mind and a healthy start. Beginning the day with a beautiful article presenting laws on how to cure your mental health issues and as well as how is it happening to you.
Mental Health issues can affect a lot of people some at mild manner and some may be at different concerning issues. Theres no conflicting age groups proven to solve this. Just your brain! Dont worry we will work out with this together.
childhood abuse, trauma, or neglect
social isolation or lonliness
experiencing discrimination and stigma
social disadvantage, poverty or debt
severe or long-term stress
having a long-term physical health condition
unemployment or losing your job
Drug and alcoholic misuse
domestic violence, bullying as an adult
significant trauma as an adult, such as military combat, being involved in a serious incident in which you feared for your life, or being the victim of a violent crime
physical causes – for example, a head injury or a neurological condition such as epilepsy can have an impact on your behaviour and mood. (It's important to rule out potential physical causes before seeking further treatment for a mental health problem).
Although lifestyle factors including work, diet, drugs and lack of sleep can all affect your mental health, if you experience a mental health problem there are usually other factors as well.
"My depression seems to flare up during times when I am stressed and isolated from other people."
Do mental health problems run in families?
Research suggests that some mental health problems may run in families. For example, if you have a parent with schizophrenia, you are more likely to develop schizophrenia yourself. But no one knows if this is because of our genes or because of other factors, such as the environment we grow up in, or the ways of thinking, coping and behaving that we may learn from our parents.
Although the development of some mental health problems may be influenced by our genes, researchers haven't found any specific genes that definitely cause mental health problems.
And many people who experience a mental health problem don't have any parents, children or other relatives with the same condition.It's important to remember that just because we may not know exactly what causes someone to experience a mental health problem, this doesn't mean that it is any less serious than any other illness, any less deserving of recognition and treatment, or any easier to recover from.
HOW TO CURE POOR MENTAL HEALTH?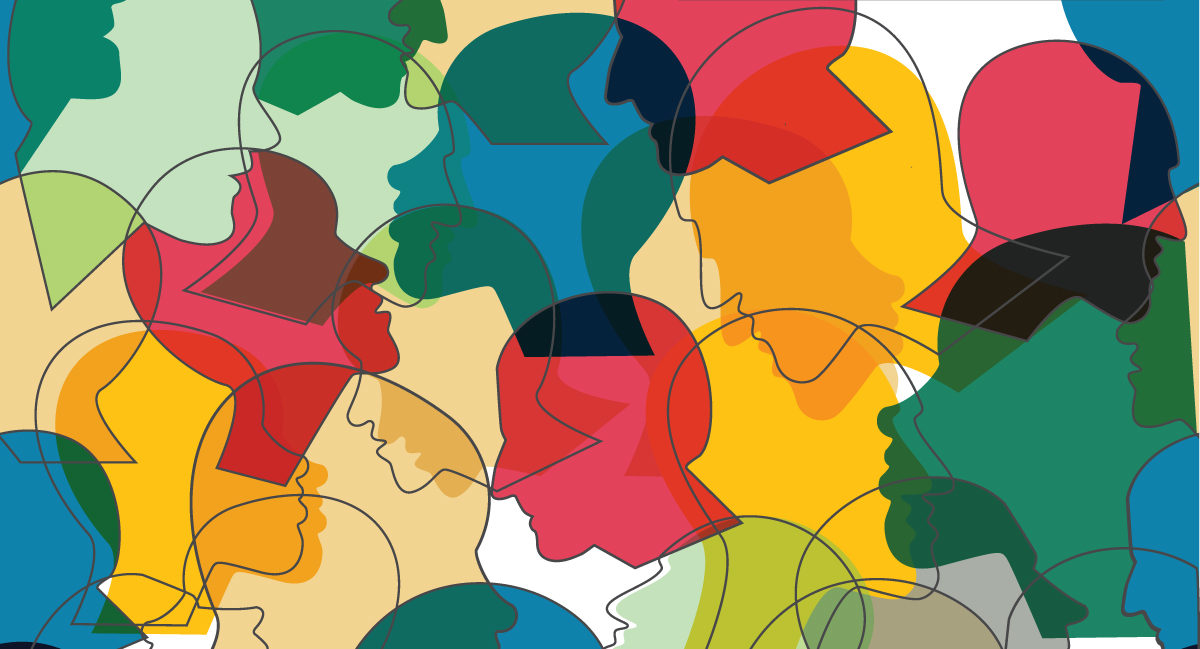 Talking treatments
Talking treatments provide a regular time and space for you to talk about your thoughts and experiences and explore difficult feelings with a trained professional. This could help you to:
deal with a specific problem
cope with upsetting memories or experiences
improve your relationships
develop more helpful ways of living day-to-day.
You may hear various terms used to describe talking treatments, including counselling, psychotherapy, therapy, talking therapy or psychological therapy. These terms are all used to describe the same general style of treatment.
2.
Cognitive behavioural therapy (CBT)
If you're referred for therapy through the NHS, you're likely to be offered a type of talking treatment called cognitive behavioural therapy (CBT). CBT is a relatively short-term treatment which aims to identify connections between your thoughts, feelings and behaviours, and to help you develop practical skills to manage any negative patterns that may be causing you difficulties.
Evidence suggests that CBT can be an effective treatment for a range of mental health problems. However, although many people can benefit from CBT, not everyone finds it helpful. You might find that it just doesn't suit you, or doesn't meet your needs.
3. medicines
4. Arts and creative therapies
Arts and creative therapies are a way of using the arts (music, painting, dance or drama) to express and understand yourself in a therapeutic environment, with a trained therapist. This can be especially helpful if you find it difficult to talk about your problems and how you are feeling.
5. Complementary and alternative therapies
Some people find complementary and alternative therapies helpful to manage stress and other common symptoms of mental health problems. These can include things like yoga, meditation, aromatherapy, hypnotherapy and acupuncture.
The clinical evidence for these options is not as robust as it is for other treatments, but you may find they work for you.
We will come up to this process once again. But till now please contact your doctor for poor mental health issues.